07.20.2017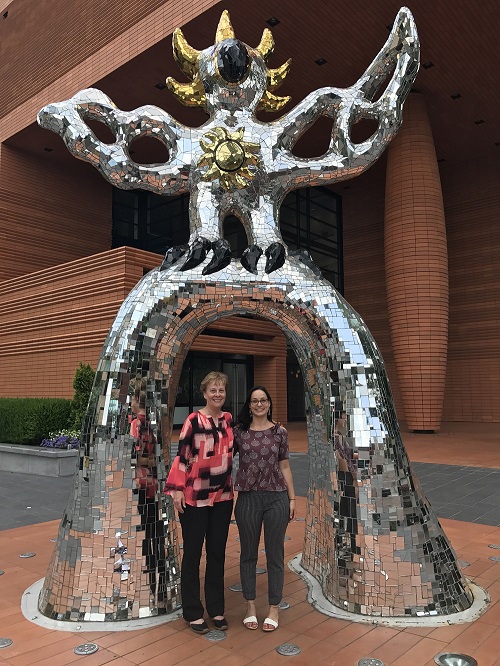 People with vision loss have the right to have easy access to audible indoor navigation. Together, we are bringing it to Charlotte for the first time using BlindSquare Beacon Positioning System.
July 12th, 2017 was the first day of the 6-month process to install BlindSquare Beacon Positioning System in the Bechtler Museum of Modern Art! The Bechtler staff and MAB are so excited to launch this innovation with the technical assistance of Tech Solutions for Visual Independence. The attached photo shows Mykell Gates, Bechtler School and Community Programs Manager, and Laura Park-Leach standing under the Firebird at the Bechtler celebrating the initial day of this collaboration. After a four-year community outreach collaboration of touch tours and art classes for the blind, it is fitting that the Bechtler be our first official site!
This is the first time BlindSquare will be installed in the city of Charlotte and only the second time it will be installed in NC. U-R-Able will also open up free use of BlindSquare citywide (outdoors) for the first year and is offering 10 free apps to our clients for permanent use!
Thank you for being visionaries! We look forward to sharing updates with you along the way!
---
« Back