08.10.2017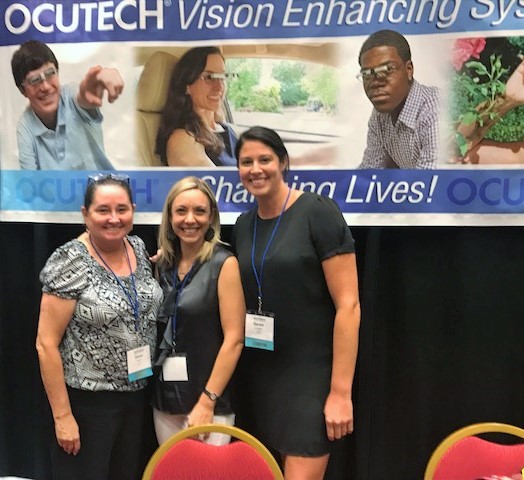 Every year since 2006 the Envision Conference has been hosted to give professionals in this industry the opportunity to keep up with the latest ideas and advancements in research, practice and technology.Every year since its inception the conference has grown and began its first multidisciplinary conference dedicated to vision rehabilitation and research.Today, it's the premier international conference for networking with medical professionals, researchers and industry representatives—all wanting to share their ideas on how to improve the lives of people with low vision.
This year the conference was in Glendale, AZ and the keynote speaker was Dr. Humayun who developed the Argus II retinal implant.Several MAB staff members were able to attend and here are the valuable highlights they brought back:
-Trying out the new wearable CCTV technology such as NuEyes https://nueyes.com/ and Iris Vision http://theirisvision.com/how-it-works/.
-Because the conference is multidisciplinary there were ophthalmologists, optometrists, OTs, CLVTs and other low vision disciplines in attendance.
---
« Back