Overview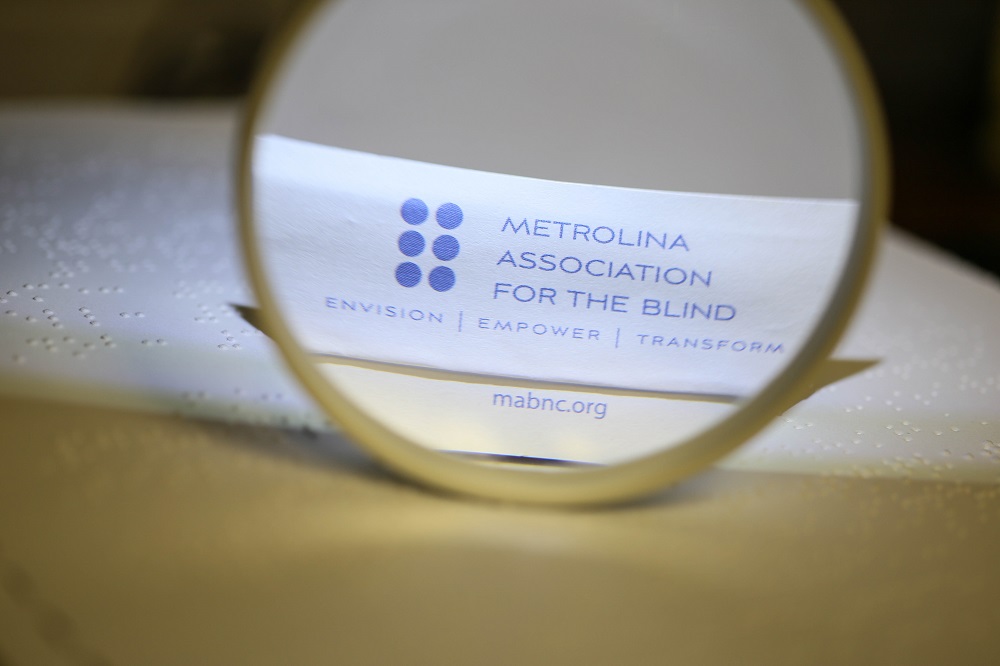 We are a North Carolina based, public non-profit agency that has provided services to blind and visually impaired people since 1934. Metrolina Association for the Blind became a member agency of United Way in 1938, an affiliation it continues to enjoy today.
The Metrolina Association for the Blind provides two main services which are described below.

Vision Rehabilitation Services (VRS)
These services help people who are blind and visually impaired learn techniques of daily living and ways to increase their independence. Rehabilitation specialists develop a personal relationship with every client in order to understand each person's unique needs and to implement a program tailored to the individual.
While there is no charge for many rehabilitation services, some fees may apply. An individually designed program could include any or all of the following services:
Case Management
Counseling
Vision Rehabilitation Therapy (daily living)
Orientation and Mobility (travel training)
Low Vision Services
Support Services
We also provide support services such as an aids and appliances store, transportation, and individual counseling.

Accessible Document Services (ADS)
ADS is our Braille, Large Print, Audio CD and Accessible PDF Department.
Accessible Document Services has three main areas:
Statement Rendering Services: We service more than 50 U.S. companies monthly by transcribing their monthly billing statements and custom documents into Braille, Large Print, Audio CD and Accessible PDF.
Additional Transcription Services: We also transcribe other assorted items that include: insurance policies, annual reports, legal documents, employee orientation materials, voter ballots, menus, and personal letters.
Textbook Mastering and Copy Services: Our costs to master textbooks in Braille or Large Print are competitive within the industry.

From this website you may:
Learn more about our Vision Rehabilitation and Accessible Document Services and how to access them.
Contact the Accessible Document Services Department to request a quote: ADS_Sales@mabnc.org or 704-372-3870
Support our efforts to serve blind and visually impaired people by making donations on-line using your credit card. All credit card transactions are secure.
Find a volunteer activity which appeals to you and submit your application to volunteer with us on-line.
Gain information about our history.
Get directions to our agency.
Thank you for visiting our site. If we can assist you in any way simply contact us through email or by calling us at 1-800-926-5466. Enjoy your visit!