Rehabilitation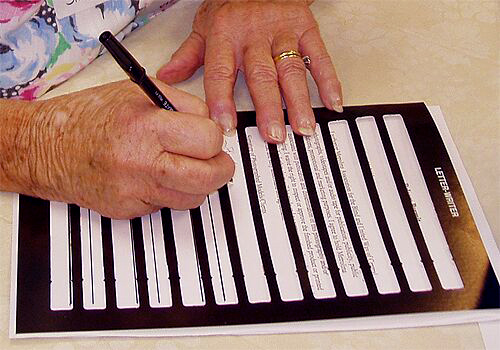 The mission and purpose of this agency is to reduce or eliminate the daily living challenges imposed upon people by blindness or visual impairment.
The Vision Rehabilitation Services (VRS) goal is to enable blind and visually impaired people to adjust to their vision loss and manage selected daily living activities independently by the provision of the direct services of therapeutic casework, vision rehabilitation therapy, orientation and mobility instruction, low vision training, and support services.
Assistive Technology – Assistive Technology teachers provide assistance in the form of a consultation to individuals in choosing technology that is fits their personal needs. Clients are eligible for two visits per year, free of charge, to the Assistive Technology Consultation Center where they can experience certain assistive technologies in an individual demonstration session. Sessions are two hours. Once a client has purchased their technology, they can sign up to receive up to 30 hours of training to become proficient users of their equipment/software.

MAB currently teaches the following programs: JAWS (screen reader), ZoomText (screen magnifier for those with low vision), Dolphin Guide (simplifies computer use for the visually impaired) and iOS (Apple operating system for the iPhone, iPad, iPod)